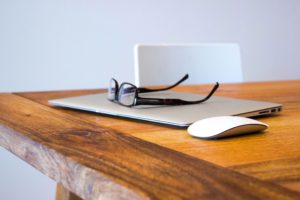 Group Coaching Certification – the next step in the evolution of your coaching practice
Many coaches begin coaching one-on-one as they develop their coaching skills and build their coaching practice. In time, coaches discover that a group coaching practice can help them begin the process of replacing the "time-for-money" hourly coaching model (practiced by 95% of all coaches) with the lucrative group coaching platform. Group coaching, whether it is offered through a seminar, workshop, membership website, or webinar series, can give you time freedom by leveraging your expertise into a streamlined process. Unlike your one-on-one client relationships, group coaching maximizes the time you spend customizing your coaching programs and, additionally, you are able to impact and support more clients through your coaching services.
In the Group Coaching Certification Program you'll learn everything from A-Z on the process of developing, marketing, and growing your Group Coaching Business!
The Group Coaching Certification Program is focused on the process of helping you develop the skills, tools and resources to successfully build your Group Coaching practice.
From the comfort of your home you can learn how to reach more people, earn more money, and accomplish more in your coaching business through group coaching! Each online module covers a spectrum of topics to guide you in creating your Group Coaching Business.
Click here to visit our store.
---
Group Coaching Practicum
Are you a coach and want practice and feedback opportunities on your group and team coaching skills? Join author of Virtual Group Coaching: A Research Study and creator of the Group Coaching Certification Program, Dr Pam Van Dyke for the Group and Team Coaching Practicum, which has been approved by the International Coach Federation (ICF) for 7 CCEUs. This includes 1 assessment and 4 group coaching sessions.
This hands-on, interactive program is designed for coaches who are alumni of the Group Coaching Certification Program, or for those coaches who are already very experienced in group or team coaching issues. The program takes coaches deeper into the nuances of group coaching, while providing the accountability, and resource rich tools you have come to expect from Dr Van Dyke's programs.
Click here to visit our store.
---
Group Coaching Certification AND Group Coaching Practicum
Special discount for those who take both courses – that's 24 CCEUs for just $1295!
Click here to visit our store.