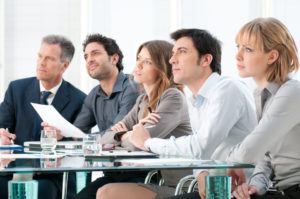 Are you a coach and want practice and feedback opportunities on your group coaching skills? Join Dr. Pam Van Dyke for the Group and Team Coaching Practicums.
These hands-on, interactive programs are designed for coaches who are already very experienced in group or team coaching issues.
A key difference with our Practicum programs is that they provide coaches with the opportunity to practice and receive real time feedback on their own group or team coaching skills during the sessions. It is also ideal for coaches looking to gain practice in virtual facilitation.
ICF Accredited
For ICF purposes, both the Group and Team Coaching Practicums count for 10 CCEUs.
Practicum Programs
Over 4 weeks, you'll get the opportunity to coach, be coached and observe coaching in a virtual coaching environment, all under the guidance of Dr. Pam Van Dyke.
After each session Pam will facilitate a debrief where you can share your observations and receive feedback on specific coaching skills that were done well, and point out opportunities for growth and improvement.
This package also includes a 1 hour 1:1 coaching session with Dr. Van Dyke.
Group Coaching Practicum
Next course: 11/26 – 12/17, Mondays 1-3pm and 4-6pm CT
Team Coaching Practicum
Next course: 10/11 – 1108, Thursdays 3-5pm CT
If you're ready to enroll, just click here.